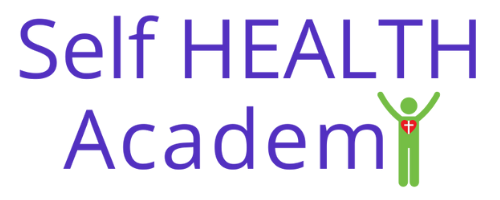 Empowering You to Take Control of Your HEALTH!
Habits for Energy, Abundant Life and True Healing!
Sometimes we don't know enough, and sometimes we just don't act on enough of what we know. Education takes care of the knowing, and coaching empowers you to implement what you learn.
Habits
Automating healthy behaviors makes them easy and consistent. Like putting better health on "auto-pilot."
Energy & Abundant Life
Having energy and vitality gives you the freedom to live your mission every day.
True Healing
Rather than mask or manage your nagging symptoms, support your body to do it's own healing work, naturally.
Sometimes we don't know enough, and sometimes we just don't act on enough of what we know. Education takes care of the knowing, and coaching empowers you to implement what you know.
Despite medical advances and internet full of knowledge, we have higher rates of chronic disease than ever before... most of it related to unhealthy lifestyle habits that do not support our health. This means that preventing or reversing many common conditions is totally within our reach if we improve our lifestyle, thanks to our innate healing capacity. Change your habits, and you'll change your health! We are creatures of habit and change often isn't easy, but you don't have to navigate the journey alone! That's what's Self HEALTH Academy's education and coaching services are here to help you do.
Tamara Golden
Meet the Founder
Tamara Golden RN, HNB-BC, Whole Health Educator™, NBC-HWC

My mission is to empower God's people to create habits that support their divine design for health and healing, so that they can fulfill their God-given mission, unhindered by poor health and chronic disease.
We have each been gifted by our creator with an amazing body - our vehicle for life that is designed to function well for a lifetime. It has an innate healing capacity to recover when injured, sick, or neglected. Just like other vehicles, it needs the proper fuel, care and maintenance to continue operating properly. However, unlike your car, you can't trade it in for a new model if it wears out or breaks down! So, taking care of the body you have is necessary for living with vitality every day and throughout your life.
Self HEALTH Academy is a labor of love for me, sharing my 35+ years of health and wellbeing experience and training in easy to access, understand and use courses, coaching groups and resources that will empower you to transform your own health.
"Beloved, I pray that in all respects you may prosper and be in good health, just as your soul prospers." 3 John 1:2 NASB
My approach
Align Your Habits with Your Divine Design
for Health and Healing
1. More of the good stuff
Your body, mind and spirit need certain things to function properly. Many times we need more nutrients, exercise, better mindsets, more connection with God and others, and so forth. Without it, you are like a car without proper gas, oil, air, and fluids... you crawl along or parts of you quit functioning! So, we first focus on getting you what you need.
2. Clear out the bad stuff
in this world, we often take on things that don't serve us well, whether that be chemical toxins from our environment, emotional traumas, or spiritual garbage. These things can serve as roadblocks in your journey to better whole person health. So, once we have the 'raw materials' and energy to function better, we focus on cleaning out these hindrances.
3. Address what persists
Once you take the first two steps and your body, mind and spirit are getting nourished and cleaned up, you'll find that most of your symptoms and conditions have disappeared! It's really quite amazing how good you'll feel when your habits support your health! Then, we can focus in on any nagging symptoms and additional support that may be needed.
What makes Self HEALTH Academy different?
We address health from a whole person perspective. Each aspect has unique qualities and needs, but all aspects are interconnected. A challenge in one aspect can disrupt any other aspect, and support in one aspect can build up resiliance and healing capacity in other aspects as well. So, taking steps to improve just one area at a time can often have a beneficial impact on your overall health. It sure takes the overwhelm out of health challenges, because the road to healing may not actually be as difficult or complex as we sometimes expect it will be.
Physical
Structure & Systems
Movement/Exercise
Sleep/Rest
Mental/Emotional
Thought habits and beliefs
Environment
This is a feature description, to be used in the description box
Spiritual
Our relationship with God & others
Our Worldview
The part of us that extends beyond this life
Bioenergetic
The energy that makes up us and the world around us
The interaction of energy between us and environment
Be the first to know about new courses and discounts: Subscribe to our Newsletter
\Learnworlds\Codeneurons\Pages\ZoneRenderers\CourseCards